Find Out Your COVID-19 Risk
Concerned about whether you have COVID-19? We can help you take the first step.
Use our free screening tool below to assess your risk and receive the most appropriate care recommendations based on your symptoms.
Start your COVID-19 screening now
About Primary Care Center at Lake Mary
Our primary care practice provides Lake Mary with convenient, accessible care.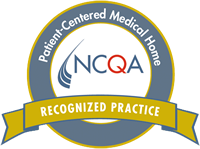 At Primary Care Center at Lake Mary, our doctors are committed to providing you with the best possible medical care. Our primary care physicians deliver preventive services, physical exams and disease management to patients 6+ in the Greater Lake Mary, FL. area. Primary Care Center has received recognition by the National Committee for Quality Assurance (NCQA) as a Patient-Centered Medical Home for its evidence-based, patient-centered processes that focus on highly coordinated care and long-term participative relationships.
We serve our patients with respect, dignity and comprehensive care. Our professional staff maintains privacy and provides care without discrimination of race, religion, age, sex, disability or ethnic region.
Our primary care physicians, internal medicine doctors and staff look forward to the opportunity to provide you with high quality medical care.
Mon - Fri: 8:00am - 5:00pm